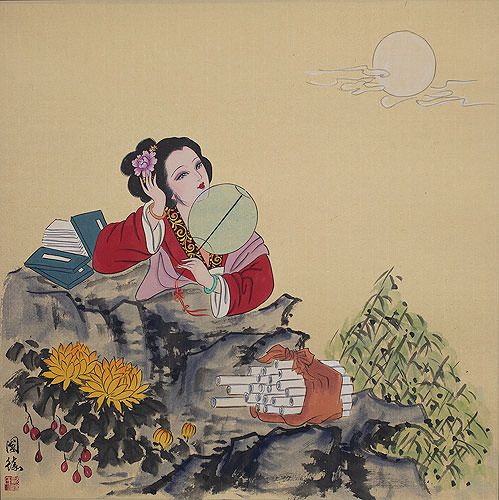 Approximate Measurements
Artwork Panel: 66.9cm x 66.9cm ≈ 26¼" x 26¼"
Silk/Brocade Border: 75.9cm x 75.9cm ≈ 29¾" x 29¾"
This artwork is discounted because of some funky lines in the painting that are not obvious (you have to look for them). These are just some faint streaks leftover from the paper-making process (this paper is made by hand, and then dyed with tea). This is actually just a part of his kind of paper, but I don't want any misunderstandings. This should be a $200-$400 painting.