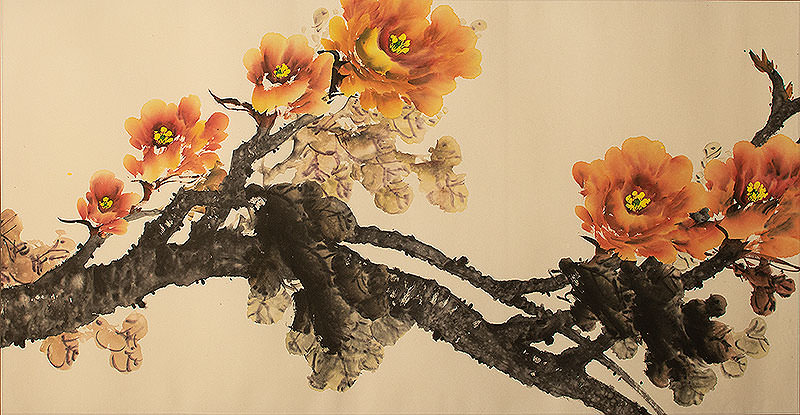 Approximate Measurements
Artwork Panel: 132.5cm x 66.5cm ≈ 52¼" x 26¼"
Silk/Brocade Border: 150.5cm x 75.5cm ≈ 59¼" x 29¾"
Reason for discount: A small stray yellow spot of paint on the left of the painting caused me to heavily discount this hand-painted artwork (Look at the tiny spot just left of the left-most flower).

This painting will still be beautiful once framed. Because of the minor flaw, you get it for more than 75% off!