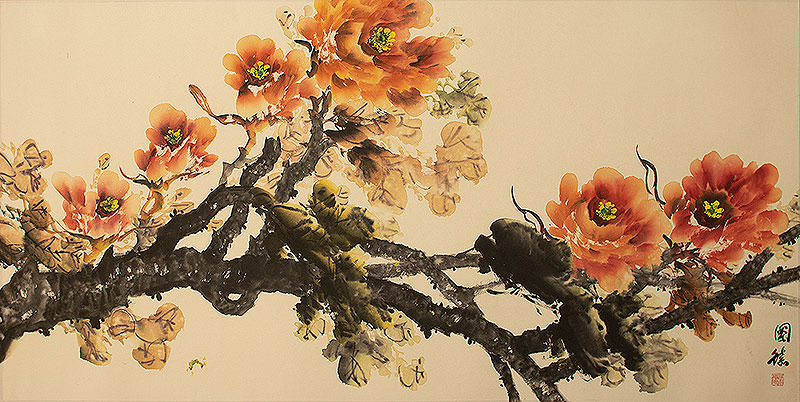 Approximate Measurements
Artwork Panel: 132.5cm x 66.5cm ≈ 52¼" x 26¼"
Silk/Brocade Border: 150.5cm x 75.5cm ≈ 59¼" x 29¾"
Reason for discount: A slight red signature stamp ghost caused me to heavily discount this hand-painted artwork (see it in the lower right below the real red signature chop mark).

This painting will still be beautiful and once framed. Because of the minor flaw, you get it for more than 75% off!