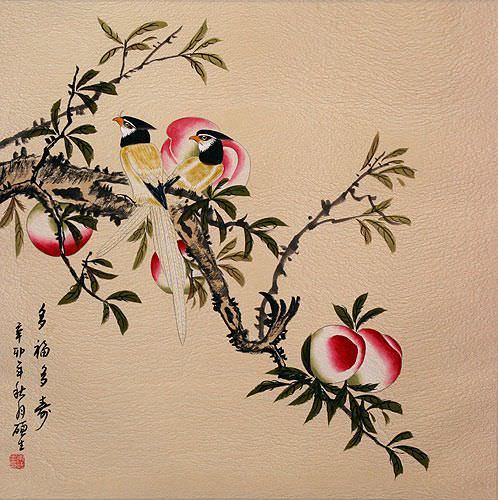 Approximate Measurements
Artwork Panel: 66cm x 65.2cm ≈ 26" x 25¾"
Silk/Brocade Border: 76cm x 75.2cm ≈ 30" x 29½"
Birds and Peaches
Discounted because of a minor silk flaw. The painting itself is perfect. During framing, you can either ignore this issue, or you can just cover the silk border with typical western-style matting.