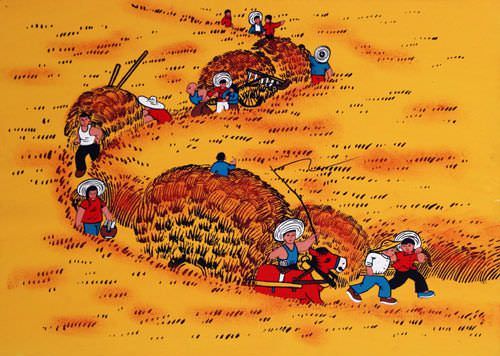 Approximate Measurements
54cm x 39cm ≈ 21¼" x 15¼"
Wheat Harvest - Chinese Folk Art Painting
This painting depicts some hard workers as they harvest wheat from the fields.
This painting is untitled and unsigned, but the artist is from Huxian County in the Shaanxi Province. This is the area famous for producing this style of primitive folk art.
This painting will go nicely with a standard 18" x 24" picture frame and some nice custom-cut matting of your choice.
No need for expensive custom-framing.
However, I recommend professional framing and matting for the best presentation of this artwork.