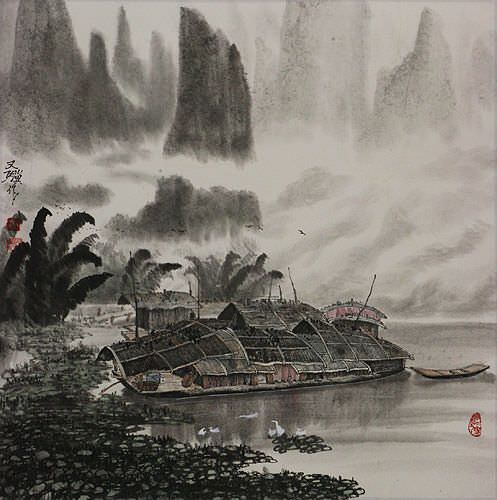 Approximate Measurements
Artwork Panel: 68.4cm x 68cm ≈ 27" x 26¾"
Silk/Brocade Border: 78.4cm x 78cm ≈ 30¾" x 30¾"
This artwork is discounted because of some vivid watermarks, a very faint red signature ghost, and spots in the background of the painting.Watermarks are really part of the painting or the technique of making this kind of painting. More deeply discounted because of the spots etc. (would have been a $200+ painting if perfect).