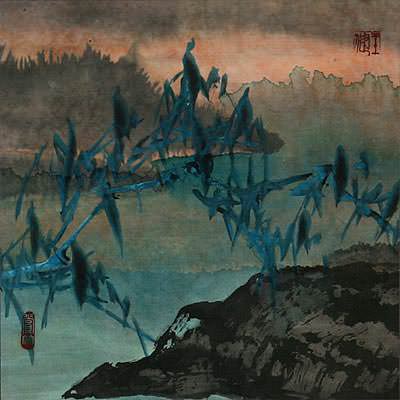 Approximate Measurements
Artwork Panel: 29cm x 29cm ≈ 11½" x 11½"
Silk/Brocade Border: 39cm x 39cm ≈ 15¼" x 15¼"

Abstract Twilight Bamboo Landscape
This is a landscape featuring bluish-green bamboo and a rock outcropping in the foreground, and mountains in the distance. Between the two, a river flows.

According to the artist, this is all up to your interpretation. He just paints whatever he feels or sees in his mind at the moment.



This artwork was created by artist 王健 (Wang Jian).